My awards page 4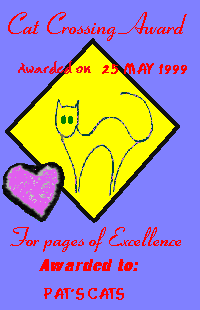 5/27/99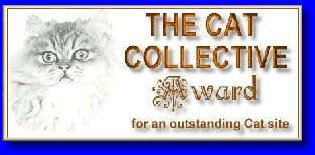 5/29/99
5/30/99
This one was a surprise from a very sweet friend whom I met on the Net. Thanks so much May!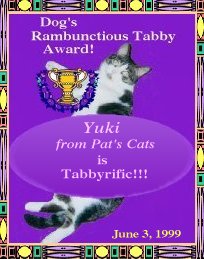 6/4/99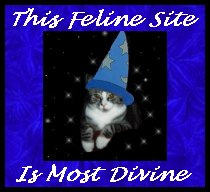 6/4/99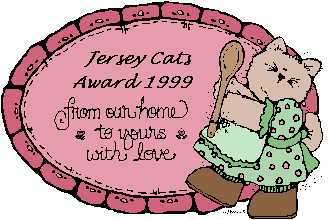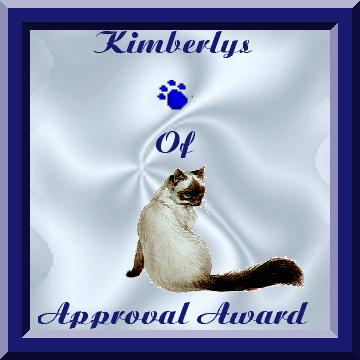 6/6/99
This beautiful award is from a cybersis, give her site a visit, read about Kitty-Cat!
6/18/99
This cute award came on my birthday, what a great gift!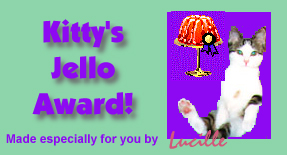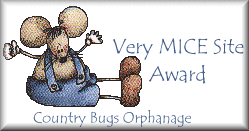 7/2/99
Isn't this cat award unique, I am so happy to have it!