I only have one at this time. Her name is Yuki.She is my special baby girl. She stays inside,I had her spayed before she ever had any kittens. When I had another stray I took in ,and she had kittens,Yuki would get in box with them and wash them. It was the cutest thing. I have photos,and finally have one on of her with some of those kittens. I have only lived at my present address for 7 months and have been feeding several stray cats. One is a mother and most of the rest are her offspring.I will continue adding things as I get a chance. Please come back and visit again!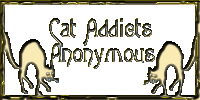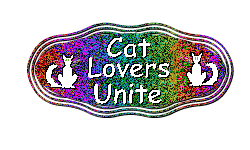 The all time best video for Cat Lovers! I have always wished to see the play "CATS", before Christmas K-Mart advertised the movie coming, I was there when they opened to be sure I got a copy. I was so thrilled, and have enjoyed it so much I will never tire of watching it.
Today. July 22,1999 I was suprised to receive this unexpected award, I'm honored, thanks so much!