Meowllo, I'm Yuki. I am a beautiful light grey & tan tabby.I look very much like the curled up sleeping cat above. In fact that is how I sleep most of the time sometimes on Mom's other pillow next to her, sometimes right on Mom's legs if she will let me. I'm 3 yrs old but still play like a kitten a few times a day.My favorite exercise is running up and down the hall. Sometimes I play tag, hide and when Mom comes by jump out and tap her with a soft paw. My favorite toys are strips from milk jugs,strips from frozen juice cans,small jingle cat toys,and strands of yarn.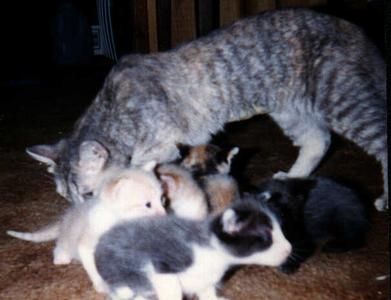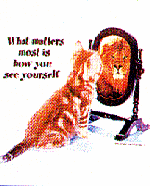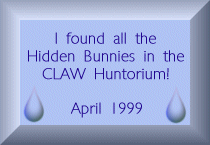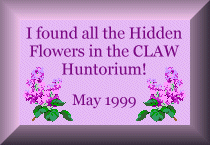 Mommy lets me get away with just about anything because I give her so much love and affection.I am always looking for the kitty mewing, just can't find where it's hiding no matter how hard I look!
Here is the link to my new bad baby brother's page.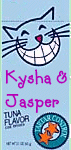 Kysha & Jasper's Special Tuna Surprise!